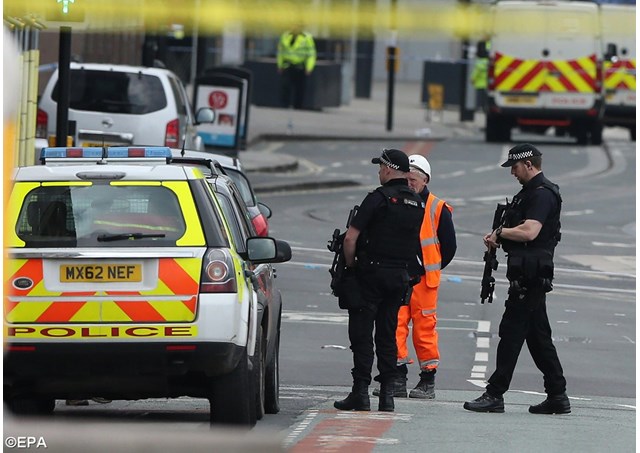 (Vatican Radio) A deadly terror attack at a concert venue in Manchester, England, where singer Ariana Grande had been performing for a crowd of mostly teenagers. At least 22 people are dead, while 59 others have been injured.
Police investigation as terror incident
Manchester Police chief Constable Ian Hopkins made a statement in which he said authorities are treating the incident as a terror attack.
Describing the attack as "the most horrific incident," Greater Manchester had ever faced, Hopkins said the invesitgation is "fast-moving" and working to establish whether the attacker "was acting alone or as part of a network."
Over 400 officers of the Greater Manchester police force were on duty throughout the night.
8 hospitals in the Greater Manchester area are treating victims.
Election campaign suspended
British Prime Minister Theresa May has suspended campaigning in the UK general election, and has called a meeting of the Government's emergency Cobra committee for this morning.
Solidarity of Catholic community
The Catholic Bishop of Salford, John Arnold, in which the Greater Manchester area is located, issued a statement saying, "The citizens of Manchester and the Catholic community are united in condemning the attack on the crowds at the Manchester arena. Such an attack can have no justification."
The statement goes on to say, "I thank the emergency services for their prompt and speedy response, which saved lives."
Bishop Arnold also called for prayerful solidarity with the victims and their families.
"We join in prayer for all those who have died, and for the injured and their families, and all affected by this tragedy," he said.
"We must all commit ourselves to working together," Bishop Arnold's statmeent concludes, "in every way, to help the victims and their families, and to build and strengthen our community solidarity."