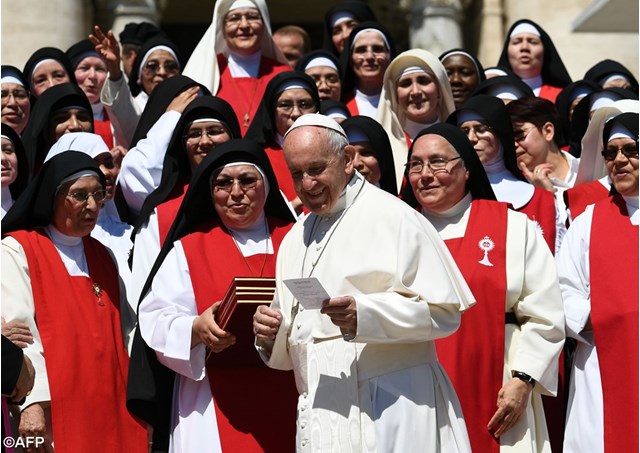 (Vatican Radio) Pope Francis has urged two orders of nuns to renew their commitment in passing on the love of God to others.
During his Wednesday General Audience, the Pope greeted Italian communities from the Montfort Missionaries of the Company of Mary and the Perpetual Adorers of the Blessed Sacrament, who are both in Rome for their General Chapters.
Greeting the nuns at the end of the audience, Pope Francis said: "I urge them to renew their adhesion to their respective charisms of foundation to transmit the love and mercy of God in today's ecclesial context."
The Montfort Missionaries follow the example of Saint Louis de Montfort and are dedicated to spreading the Gospel through missions and parish pastoral work. The Perpetual Adorers are devoted to prayer in front of the Blessed Sacrament where they offer their lives to God the Father for the Church and the world.