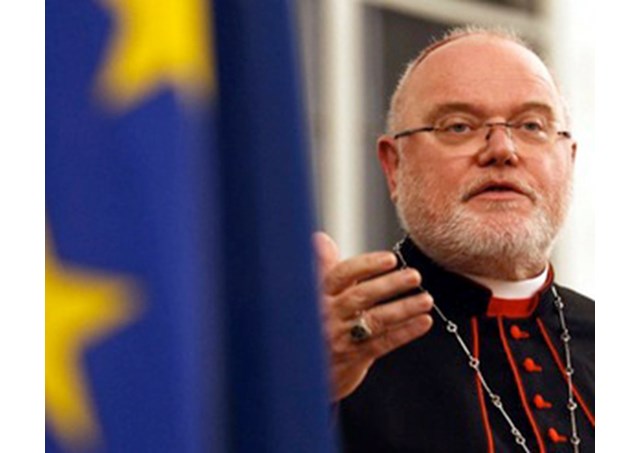 (Vatican Radio) The leadership of the Commission of the Bishops' Conferences of the European Community – COMECE – were in Rome this week for meetings in connection with a major high-level Congress in Rome this fall, on the theme: Rethinking Europe.
With the cooperation of the Holy See, the meeting aims to promote deeper reflection on the future of the Community, in order to recover the thrust and the enthusiasm that Pope Francis indicated to the members of the European Parliament and on the occasion of the conferral of the Charlemagne Prize.
The President of the COMECE, Cardinal Reinhard Marx of Munich and Friesing, told Vatican Radio that putting the human person back at the heart of European public policy is the main message of the Church.
"I see, when I meet politicians and other people, that they are open to discuss," said Cardinal Marx to Olivier Bonnel of Vatican Radio's French service. "We cannot [do] politics, we are not politicians," Cardinal Marx went on to say, "but we can enable the way."
Click below to listen
The Cardinal-Archbishop of Munich and Friesing and President of COMECE said, "We, as Church, can bring the social doctrine of the Church, our concept of human beings – the gospel – and hope," to the conversation.