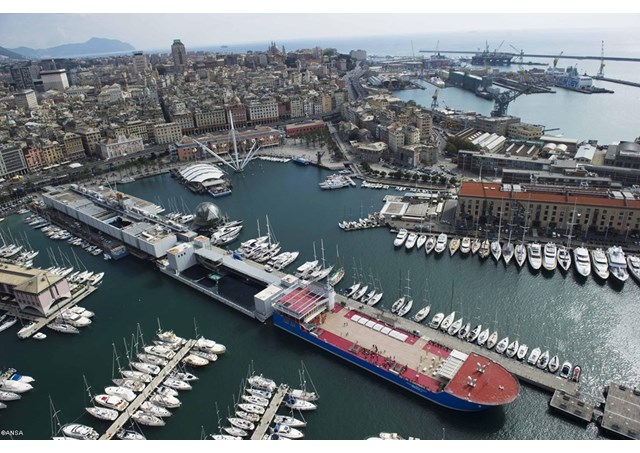 (Vatican Radio) The Vatican has released details of Pope Francis upcoming Pastoral Visit to Genoa.
The one day visit will begin with an encounter with the "world of labour."
Later he will meet with the Bishops of Liguria, along with the priests, seminarians, and religious of the region; as well as lay curial collaborators, and representatives of other religious confessions at the Cathedral of San Lorenzo.
Pope Francis will than have an opportunity to spend time with young people attached to the Diocesan Mission at the Marian Sanctuary of the Madonna della Guardia.
After lunch at the sanctuary with a number of poor persons, refugees, the homeless, and prisoners, the Holy Father will meet with children from the various departments of the Giannina Gaslini Pediatric Hospital.
The Pope's Pastoral Visit will conclude with Solemn Mass at the Piazzale Kennedy, named for the first Catholic President of the United States.