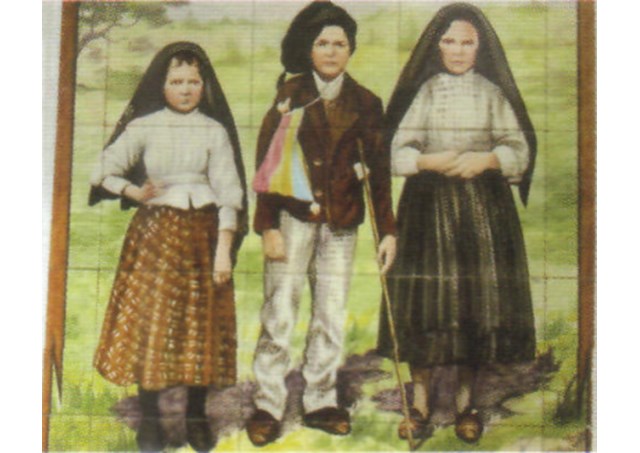 (Vatican Radio) Estonian Catholics are preparing for the centenary of the Marian apparition in Fatima. 
The Catholic Church's Press Office in Estonia said that on the day of the anniversary, Saturday 13th May, the Medieval Old Town of Tallin will be animated by a procession carrying the statue of Our Lady of Fatima. 
Estonia is a highly secularized society, and the public manifestation of traditional Catholic customs is not often seen: there is in Tallin a small procession on the feast of Corpus Domini, close to the Catholic cathedral in Tallinn old town.
The apparitions of Our Lady of Fatima have a significant role especially in recent Estonian history. 
"In 1993, Pope John Paul II visited the country, and it was the first papal visit in Estonian history, shortly after Estonia declared formal independence. After the collapse of Soviet Union, people in Estonia believe that the fall of Soviet communism, particularly in Eastern Europe, was the work of Pope John Paul II," said Marge-Marie Paas, press representative for the Catholic Church in Estonia, though she hastened to point out that Pope St. John Paul II attributed the fall to the intercession of Our Lady of Fatima.
The present-day Estonian Roman Catholic Church, has nearly 6000 Catholics.
Though they make up a small community, Estonia's Catholics are active and visible in society and in national culture. 
On 23 March 2005 Mons. Philippe Jourdan was appointed a Titular Bishop of Pertusa and Apostolic Administrator of Estonia by Pope John Paul II, becoming only the second Catholic bishop in Estonia after the Protestant Reformation in the 16th century. Msgr. Jourdan's predecessor Eduard Profittlich, S.J. died in 1942 in Soviet prison. 
In 2015, Bishop Jourdan made his ad limina visit to Pope Francis together with the Latvian bishops, and The Holy Father reminded the Bishops that they are not alone in their efforts of "renewed evangelization." He told them they can count on their priests, and he called on them to commit themselves to continual prayer for vocations.