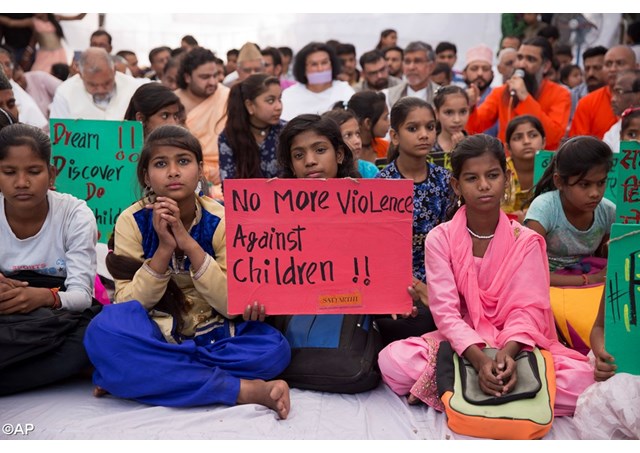 (Vatican Radio) Religious leaders united in their opposition to violence against children have gathered in Panama for a major international conference.
About 430 representatives of the world's religions are joining with children from about 70 countries in Panama City to study ways in which young people can be protected from gang violence, organised crime and violent extremism. It will also look at ways to end sexual exploitation and abuse of children.
Delegates at the V Forum of the Global Network of Religions for Children (GNRC) are set to sign a statement committing themselves to working for a world free from childhood violence.
Chilean Catholic priest Father Sidney Fones, head of the Forum's organizing committee, said: "We need to understand that all people have a role to play in ensuring that peace prevails and that children are safe.
"Our hope is that the ideas and results of this meeting will generate practical and fruitful actions for the protection of children."
The GNRC, founded in 2000, includes representatives from Judaism, Islam, Christianity and Buddhism. The conference is also being attended by United Nations officials.
(Richard Paul Marsden)