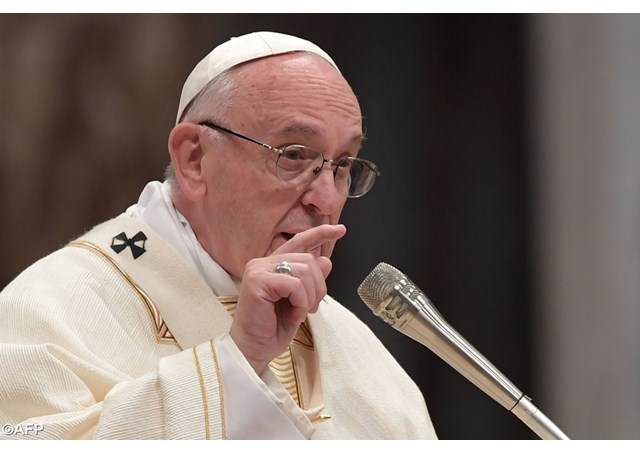 (Vatican Radio) Pope Francis met on Monday with staff and students of Rome's Pontifical Portuguese College, reflecting on his forthcoming visit to Fatima this weekend.
Recalling the apparitions of Our Lady to the three shepherd children of Fatima, exactly a century ago, the Pope said that encounter was a moment of grace, which enabled Francesco, Giacinta and Lucia to know and love Jesus.
Like a wise and tender teacher, he said, Mary helped them to understand the love of the Trinitarian God as the most important part of their human existence.
In the same way, the Pope said, all those studying and working at the college today must have as their principle goal to know and love Christ, learning  how to give themselves totally to him.
Whatever academic specialisations they may choose, he continued, the first concern of all priests must be to grow in the experience of the love of God, who is always close to us, just as he was close to the three shepherd children.
Look to Mary, Pope Francis urged the seminarians, and learn how to become more humble, but at the same time more courageous in following the Word of God. Our relationship with Mary, he said, also helps us to have a good relationship with the Church, learning how to love each person and become bearers of life, hope and peace to the world.
The Pope concluded with a wish that the college will continue to be a seed bed of apostles, fostering unity between Rome and the local Churches, as a living witness of God's love for all of humanity.