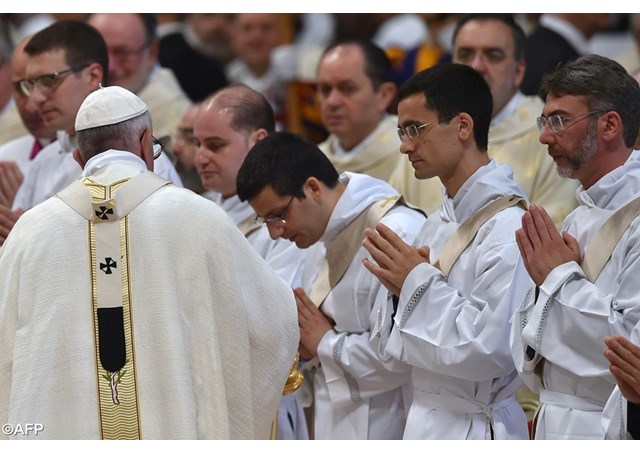 (Vatican Radio)  Pope Francis will celebrate Holy Mass on the morning of 7 May 2017, the 4th Sunday of Easter, during which he will ordain several transitional deacons to the priesthood.
The Vatican's Office for the Liturgical Celebrations of the Supreme Pontiff made the announcement on Thursday.
The Rite for the Ordination to the Priesthood will take place at 9:15 AM in St. Peter's Basilica.
Cardinal Agostino Vallini, the Vicar General of the Diocese of Rome, will concelebrate with the Holy Father, along with the Vicegerente of Rome, Archbishop Filippo Iannone, and the Auxiliary Bishops of Rome.