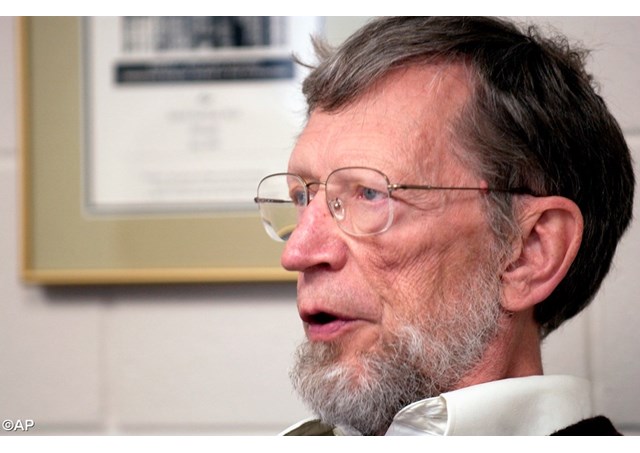 (Vatican Radio) The 2017 Templeton Prize has been awarded to American philosopher Alvin Plantinga for his pioneering work to put religious belief "back on the philosophical agenda".
Beginning in the late 1950s, his research and writing explored a variety of arguments for the existence of God, at a time when academics generally rejected religiously informed philosophy.
Listen to our report:
His work has influenced three generations of academics, helping to ensure that universities around the world now include philosophy professors who bring their diverse religious convictions to bear on their work.
Affirming life's spiritual dimension
The Templeton Prize is awarded annually to an individual who has made an exceptional contribution to affirming life's spiritual dimension, whether through insight, discovery or practical works. Previous winners include Mother Teresa of Calcutta, who received the inaugural award in 1973, Russian writer Aleksandr Solzhenitsyn, Anglican Archbishop Desmond Tutu and the Dalai Lama.
Compatibility of science and religion
Plantinga, who was raised in Michigan with a strong Calvinist upbringing, was described by Time magazine in 1980 as "America's leading orthodox Protestant philosopher of God". He co-founded the Society of Christian Philosophers in 1978 and over recent years his publications have focused largely on the relationship – and compatibility – of science and religious belief.
The Templeton Prize will be presented to Plantinga at a public ceremony in Chicago on September 24th.