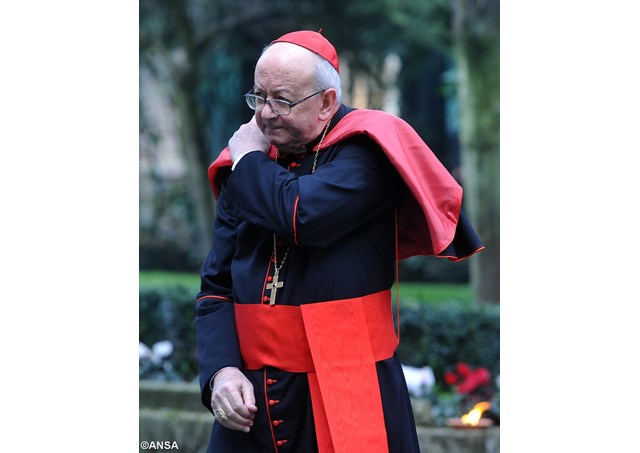 (Vatican Radio) Pope Francis has sent a telegramme of condolence following the death of Italian Cardinal Attilio Nicora on Saturday evening.
In the telegramme the Pope expressed his gratitude for the Cardinal's precious service to the Church and to civil society in Italy, especially in the legal field, noting his contribution to the revision of the Lateran Pacts and later his work as President of APSA and AIF.
The Holy Father prayed for the intersession of the Blessed Virgin Mary and St John Paul II who created him Cardinal and nominated him to guide the Diocese of Verona.
Having reached the age of 80 Cardinal Nicora was a non- elector. The College of Cardinals now has 222 members of which 117 are electors.