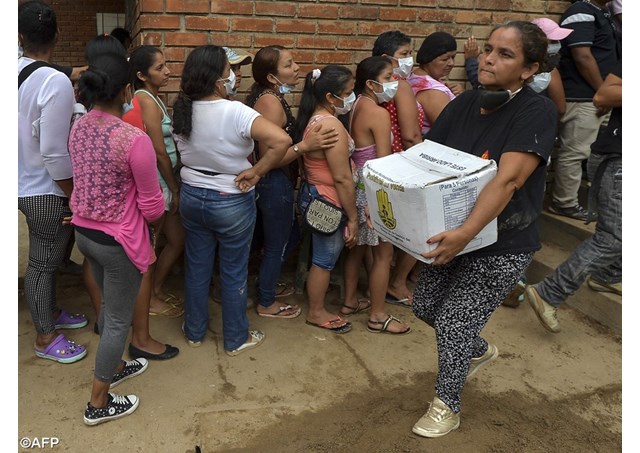 (Vatican Radio) Ten tones of humanitarian aid have, in the past few days, been handed over to the flood-stricken population of Mocoa, in Colombia's southern Putumayo region thanks to a special collection set up by the Colombian Catholic Church and the local Caritas office.
The Bishop of Mocoa, Luis Albeiro Maldonado, said food, blankets, personal hygiene products and clothes are providing some relief to the needy children and families of Mocoa which was all but swept away on April 1 by landslides that killed at least 300 people and left many injured and displaced.
President Juan Manuel Santos declared a state of emergency in the region.
Pope Francis offered prayers for the victims and solidarity to all those affected by the devastating landslides. 
 
Father Luis Fernando Carvajal, Vicar General of the Diocese of Mocoa and coordinator of a special committee set up to respond to the crisis, said that first aid, urgent medical provisions and essential equipment are being donated by associations and organizations in Colombia and across the world. 
He also highlighted the invaluable work of about 80 volunteers who are visiting the flood-stricken families and the reception centers and distributing the aid.