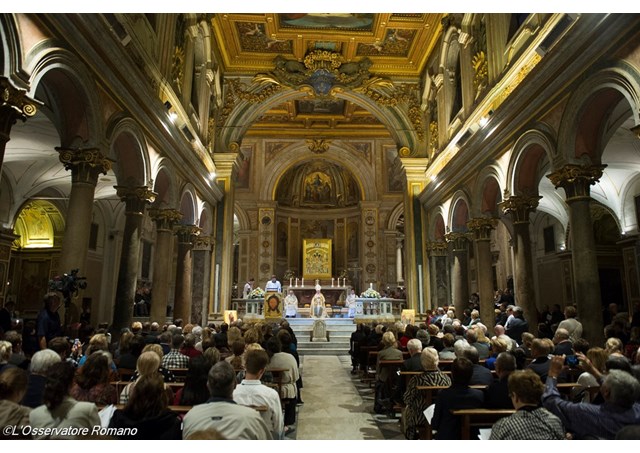 (Vatican Radio)  Pope Francis will celebrate a special Liturgy of the Word in memory of the "New Martyrs" of the 20th and 21st centuries on Saturday, 22 April.
A communique from the Holy See Press Office said the prayer will take place in the Basilica of St. Bartholomew on the Tiberian Island, which is located in the heart of Rome on the Tiber River.
The Liturgy of the Word celebration is organized by the Sant'Egidio Community and takes place at 5 PM.
A separate communique released by the Sant'Egidio Community said the Basilica of St. Bartholomew held special significance:
"The Pope's prayer in a place, which - since the Jubilee of 2000, at John Paul II's behest - contains the memoirs of contemporary martyrs, takes on a very special significance in these times marked by the suffering of so many Christians in the world and by the light of Easter."