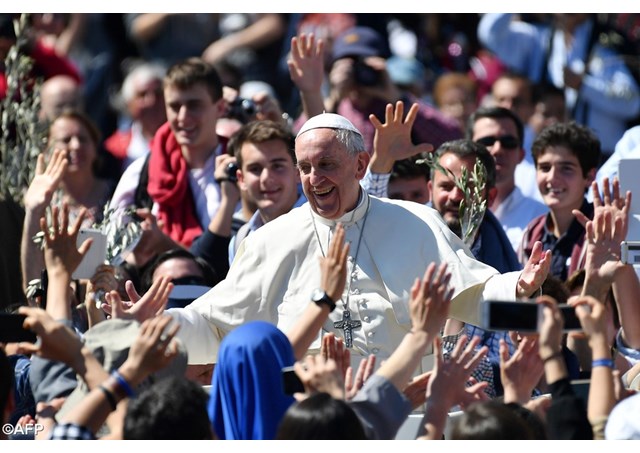 (Vatican Radio)  Pope Francis on Tuesday sent a message to a Portuguese radio station celebrating its 80th anniversary, saying it has done "exceptional work" in promoting "fraternal solidarity".
Listen to Devin Watkins' report:
In his message for Radio Renascença's 80th anniversary, Pope Francis said he valued the station's work of carrying "the Gospel of Jesus" to "Portugal and the immense Portuguese-speaking world".
He said the Radio has sown "fraternal solidarity and the mercy of God in the heart of humanity".
Pope Francis' message was sent by Archbishop Angelo Becciu, Substitute of the Vatican's Secretariat of State, and read to the Grupo Renascença Multimédia by Archbishop Rino Passigato, Apostolic Nuncio to Portugal.
"Pope Francis cordially greets the great family of 'Radio Renascença' as its celebrates its 80th anniversary," the message reads, "and expresses his appreciation for the work of all those who, over the years, have served the Church with their daily work through this medium of social communications."
The Holy Father also assured Radio Renascença of his "prayers for the fruitfulness of its many evangelizing initiatives".
Transmitting out of Lisbon in Portugal, Radio Renascença ('Radio Renaissance') is a private, commercial station under the ownership of various organizations of the Portuguese Catholic Church.
The group celebrated its 80th anniversary with a Mass celebrated by Cardinal Manuel Clemente, Patriarch of Lisbon, and a tribute to the Radio's employees.
Pope Francis granted an interview to Radio Renascença in September 2015.