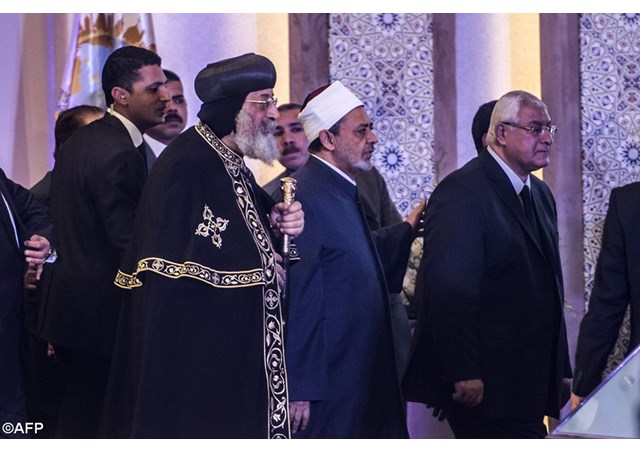 (Vatican Radio)  Egypt's Muslim leaders have condemned the suicide attacks that hit two Coptic churches on Sunday, killing at least 44 people and wounding more than 100 others.
The Grand Imam of al-Azhar, Ahmed Muhammad al-Tayyeb, said in a statement that "attacks against places of worship go against the authentic Islamic religion and its teachings of tolerance, but fail to undermine the unity of the Egyptian people." 
Pope's safety guaranteed
Al-Azhar officials said the safety of Pope Francis would be guaranteed during his planned visit to Cairo on April 28th and 29th. Vatican officials on Monday also confirmed the visit would go ahead as scheduled.
The so-called Islamic State group claimed responsibility for the attacks in the Nile Delta town of Tanta and in the coastal city of Alexandria, which came as Christians took part in Palm Sunday celebrations. Egypt's Coptic Patriarch Pope Tawadros II was still inside the cathedral in Alexandria when the second attack took place.
Further attacks foiled
Egyptian security officials said they defused explosive devices at several other sites on Sunday, including at a prominent Sufi Muslim shrine in Tanta and a Christian school in central Alexandria.
Egyptian President Abdel Fattah Sisi has declared a three-month state of emergency in response to the attacks, which come less than a week after Sisi and President Trump pledged to work together to fight radical groups.