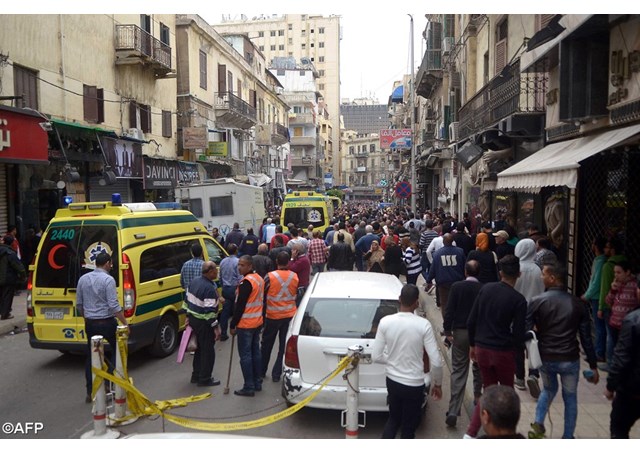 (Vatican Radio) Egypt's Christian community was the target of a pair of terror attacks in different cities on Sunday, in which dozens of people were killed and scores of others injured.
Click below to hear our report
In Alexandria, an explosion outside St Mark's cathedral killed 11 people.
Pope Tawadros II had been attending Mass inside, though he was unhurt.
An earlier blast at St George's church in Tanta in the Nile Delta north of Cairo killed more than two dozen people.
The so-called Islamic State has claimed responsibility for both attacks.