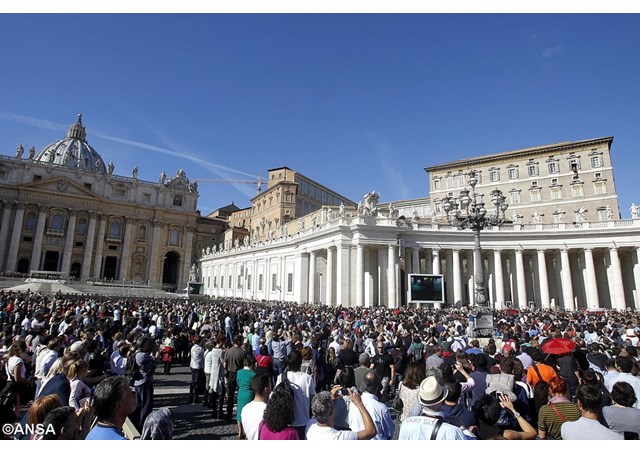 (Vatican Radio) The Vatican on Thursday released latest statistics for the numbers of Catholics in countries around the globe. The figures show substantial growth in the numbers of both priests and people in the pews in Africa and Asia, but declining vocations and Mass attendance in other parts of the world.
The data, compiled by the Vatican's central office for Church statistics, refers to the year 2014-2015, showing a slight increase of about one percent of Catholics worldwide.
While the statistics do not seem like an emergency scenario, some analysts are warning that the Church is suffering its worst decline in centuries, requiring some profound changes in strategy and leadership style to turn the crisis around.
Chris Lowney is one of those Catholics who believes that Pope Francis' reform efforts must be followed up by a transformation of culture and participation, from the grassroots through to hierarchical level.
A New Yorker and former Jesuit seminarian, Lowney became a successful banker and currently chairs the board of Catholic Health Initiatives, one of America's biggest hospital systems. He talked to Philippa Hitchen about his latest book, published this week, entitled "Everyone leads: how to revitalize the Catholic Church".
Listen: 
Lowney says "the book is a call to action" and "we have to be much more frank and forthright about some of the challenges".
He says it's vital to "accept the fact that everybody really has to play a role in doing something about them, and we have to have a culture that enables that and where people feel some responsibility".
Declining numbers
Lowney examines some of the statistics, globally and in the United States, showing young adults with declining interest in organised religion, and "sacramental participation numbers going down for decades in many countries".
He proposes a strategy of five principles to help reverse the crisis, but he insists that all his ideas are grounded in the Gospel, the life of Jesus and the ministry of the first disciples.
Drinking from the 1st century well
Although he uses words like entrepreneurial or accountability, which would not have been familiar to the apostles, he says we have to learn from their example and the way they dealt with the extreme challenges of their day.
"We don't have to turn ourselves into something that we're not, we just have to drink more deeply from our 1st century well," Lowney concludes.