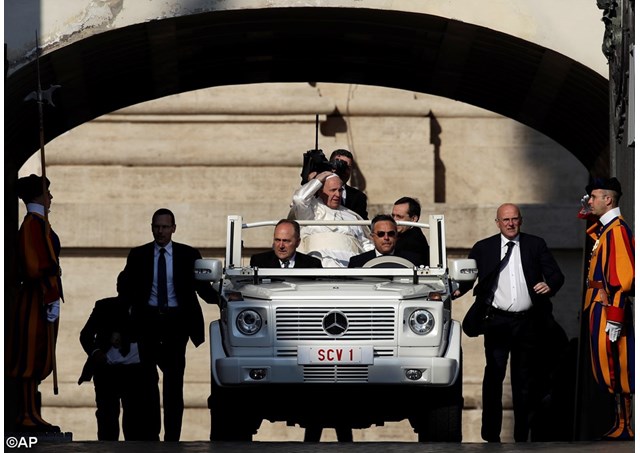 (Vatican Radio)  Pope Francis has recalled the 12th anniversary of the death of Pope St. John Paul II (2 April 2005) and his "two great messages of the Merciful Jesus and of Fatima".
In his greetings to Polish pilgrims at his Wednesday General Audience, Pope Francis called his predecessor "a great witness to Christ" and "a zealous defender of the legacy of faith".
He said St. John Paul II's message of the Merciful Jesus "was recalled during the Extraordinary Jubilee of Mercy".
"The second, regarding the triumph over evil of the Immaculate Heart of Mary, is recalled to us on the centenary of the apparitions at Fatima. Let us receive those messages so that they pervade our hearts and so we open the doors to Christ."
Pope Francis will celebrate the 100th anniversary of the apparitions with an Apostolic Journey to Fatima in Portugal, due to take place on 12-13 May.