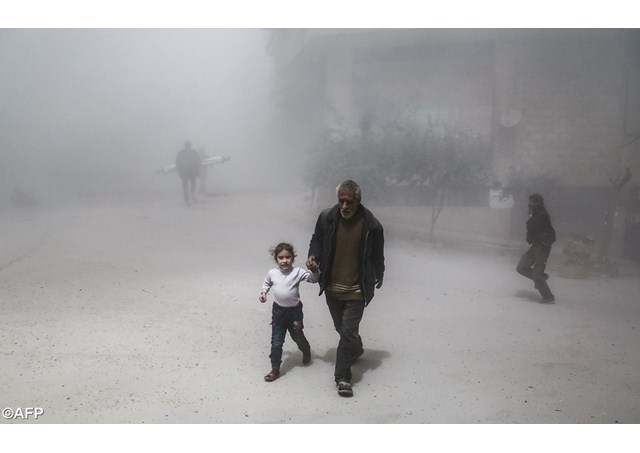 (Vatican Radio) Pope Francis appealed to the consciences of local and international leaders to bring an end to the Syrian tragedy.
Speaking during the weekly General Audience in St. Peter's Square, the Pope said that it is "with horror" that we witness the events that have taken place in Syria.
72 people, including 20 children were killed in a rebel-held town in Idlib province on Tuesday in a chemical gas attack that also injured dozens of other civilians. 
Listen to the report by Linda Bordoni:
"I firmly deplore the unacceptable carnage that took place yesterday in Idlib province, where scores of helpless people, including many children, were killed" he said.
And while the Pope said he is praying for the victims and their families, he issued an urgent appeal to "the consciences of those who have political responsabilities, on a local and international level, to halt this tragedy and bring relief to the population that has been sorely tried by war for far too long" he said.
Pope Francis also encouraged those who, notwithstanding the insecurity, are continuing in their efforts to bring help to the inhabitants of the region.