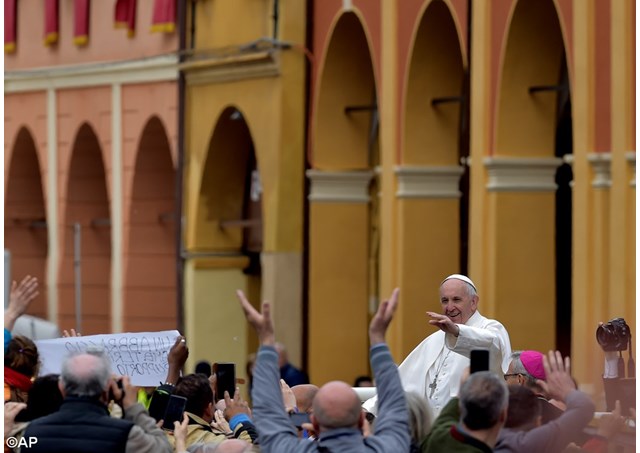 (Vatican Radio) Pope Francis has expressed deep pain for the tragedy that has struck the city of Mocoa in Colombia where a gigantic landslide has killed over 250 people and left scores missing.
Listen to  the report by Linda Bordoni:
Colombia's security forces are searching for over 200 missing people after heavy mudslides reportedly left at least 254 dead, and injured more than 400.
Torrential rain flooded the city of Mocoa in the country's south-west with mud and rocks, burying whole neighbourhoods and forcing residents to flee their homes.
Speaking after the Angelus prayer which he recited during his visit to the northern Italian town of Carpi, the Pope said he is praying for the victims and he assured his closeness to those who are grieving the loss of their loved ones.
He also thanked all those who are working to assist the victims and provide rescue efforts.   
Pope Francis then turned his thoughts to the situation of conflict in the Democratic Republic of Congo's Kasai region where, he said, bloody armed clashes are killing and displacing people.
He appealed for prayers for peace in the nation, exhorting believers to pray so that "the hearts of those who are behind such crimes be freed from the slavery of hatred and violence, because hatred and violence are always destructive".    
The Pope noted that the violence in DRC is also affecting Church members, Churches and Church-run institutes like hospitals and schools.   
Francis finally focused attention on the crises that are creating socio-political turmoil in Venezuela and in Paraguay.
"I pray for those populations who are very dear to me, he said, and invite all to tirelessly persevere in their search for political solutions, avoiding every kind of violence".