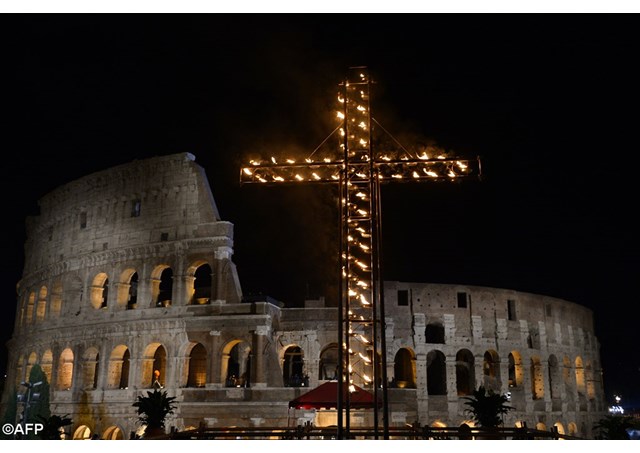 (Vatican Radio) Ratzinger Prize-winning theologian Anne-Marie Pelletier is authoring the meditations for this year's Good Friday Via crucis at the Colosseum here in Rome.
Pelletier is a laywoman, born in 1946, who is married and has three children.
She has spent her entire life in academia, compiling an impressive array of accolades, including the 2014 Ratzinger Prize in Theology – the first woman to receive the award.
Click below to hear our report
An expert in hermeneutics and biblical exegesis, Pelletier has dedicated most of her research to the theme of women in Christianity.
Motivating the choice of Pelletier as one of two persons to receive the Prize in 2014, the Cardinal-vicar-emeritus of Rome and then-President of the Scientific Committee of the Joseph Ratzinger-Benedict XVI Vatican Foundation, Camillo Ruini described her as, "a distinguished figure in contemporary French Catholicism," one, "with deserved scientific prestige, a great and versatile cultural liveliness and an authentic dedication to causes of the highest importance for Christian witness in society."