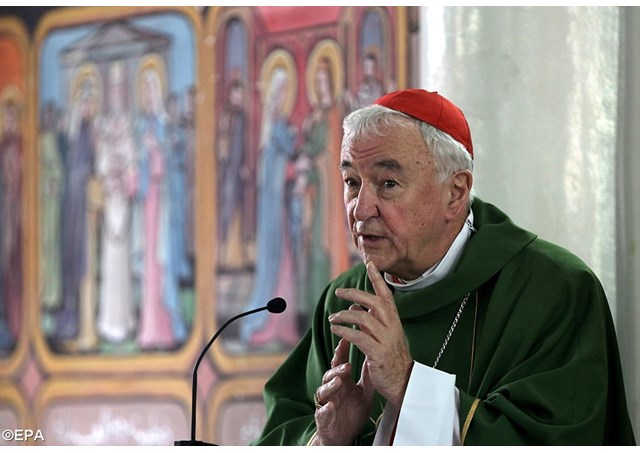 (Vatican Radio) The Archbishop of Westminster, Cardinal Vincent Nichols has condemned Wednesday's terror attack which took place in his Archdiocese and has offered prayers for the victims.
The Archbishop speaking to Vatican Radio's Lydia O'Kane described the shock that was being felt in London, but he also said that "typically here life gets on in a normal way; people are coming to work, parliament will be open this afternoon and there's a determined calmness…"
Four people are known to have died when a man mowed down pedestrians near the British Houses of Parliament. They included a police officer and a mother of two.
Prayers for the victims
Paying tribute to the woman he said her children went to "one of our schools and the two children and her husband will be devastated today and we pray very deeply for them and the others who were killed".
Faith in God
Cardinal Nichols underlined that it was very important that people remember at this time that "faith in God and the rootedness of our culture in its Christian and its Judeo-Christian heritage; faith in God is a huge asset, it's not a problem and what we must not do is begin to think that this extremism is the product of religious faith; it's a distortion, it's a corruption of a particular religious faith." He also stressed that "there is no place for hatred in our response".
Unity of the people
The Cardinal said that despite the terrible events the people of London displayed incredible unity. "People were running to help, the staff from the hospital which is at the other end of (Westminster) bridge… were running out of the hospital into the danger area because they were professional nurses and doctors and it's that sense of a brave and generous response to what has happened,  a practical one, one that has a focus to it."