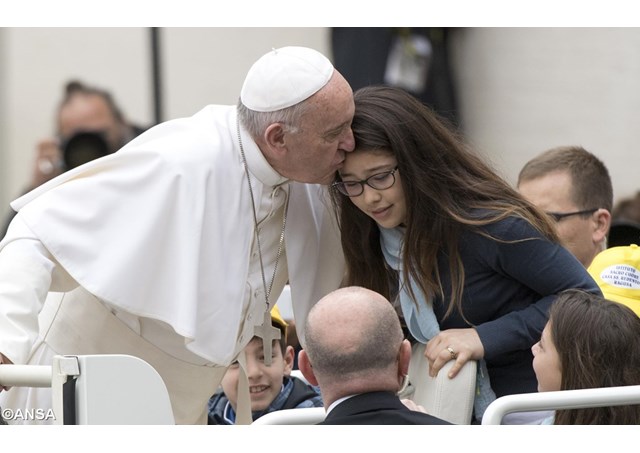 (Vatican Radio)  Pope Francis has appealed for Catholics around the world to participate in the '24 Hours for the Lord' initiative, taking place on 23-24 March.
The initiative is an opportunity for people to receive the Sacrament of Reconciliation.
Pope Francis at his General Audience said, "I invite all communities to live faithfully the appointment of 23 and 24 March to rediscover the Sacrament of Reconciliation: '24 Hours for the Lord'."
All churches around the world are being asked to offer the Sacrament, a request made by the Pontifical Council for Promoting the New Evangelization.
The Holy Father said it was a privileged moment to experience the Father's mercy.
"I hope that this year also such a privileged moment of grace on the Lenten journey will be lived in many churches around the world in order to experience the joyous encounter with the mercy of the Father, who welcomes and forgives everyone."
The theme of the initiative this year comes from the Gospel according to Saint Matthew: 'I desire Mercy' (Mt 9:13).
Pope Francis last Friday presided over a Lenten penitential service in St. Peter's Basilica in anticipation of the initiative.
People around the world can show their support for the initiative by using the #24hoursfortheLord hashtag.