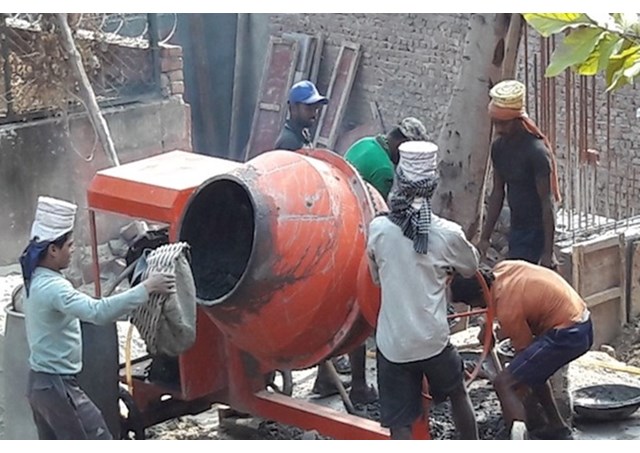 The Indian bishops' labor office has created an online system to register migrant workers, promote safe migration and help them in emergencies.
Cardinal Baselios Cleemis, president of the Catholic Bishops' Conference of India launched the web-based migrant data management system in New Delhi on March 15. He said it would pave the way to protect migrants who leave rural areas for cities in search of jobs.
"It will help enhance connectivity between villages and cities where migrant workers are based. It will also provide them with information from the government and the church," he said. Workers can register themselves at 78 facilitation centers in Catholic dioceses across the country where they can update their contact details, place of origin and where they work.
Apart from registration, the system also intends to provide pastoral care, welfare services and counseling to the workers. According to the National Sample Survey Office, India has some 309 million internal migrants, the majority leaving home for economic reasons. Less developed states such as Chhattisgarh, Jharkhand, Odisha, Bihar, Rajasthan and Uttar Pradesh are the main source states of migrants who are mostly employed in construction, domestic work, textile, brick kilns, transportation and agriculture.
They are often denied basic entitlements including access to subsidized food, housing, drinking water, public health facilities, education and banking services. They often work in poor conditions devoid of social security and legal protection, said Jaison Vadassery, secretary of the bishops' labor office. Although India has millions of migrant works, it lacks any system to document their movements and contact details. "Some kind of regulation and documentation is needed for people when they migrate," he said.
"Migration is good provided it is structured and safe. The new system will help track these workers and make sure they are not trafficked or exploited. Also in case of any difficulty, they can report at the facilitation centers," he said. Father Vadassery said that facilitation centers also conduct awareness programs in rural areas where most of the migrants come from. They inform them of their rights and how to best protect themselves.
(Source: UCANews)