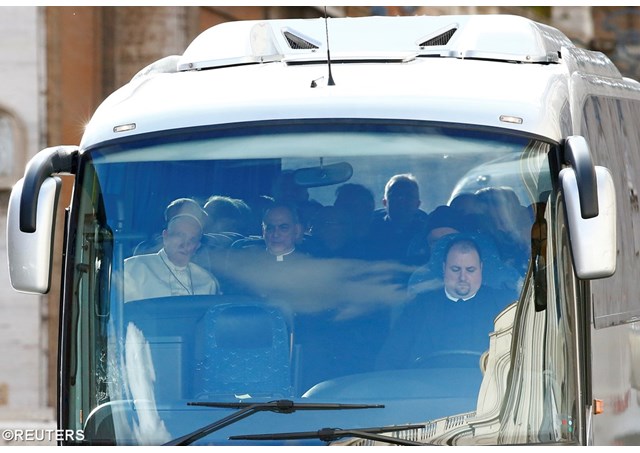 (Vatican Radio)  The Vatican has released the programme for Pope Francis' one-day visit to Milan on Saturday, 25 March 2017.
The Holy Father will begin the day with an encounter with the Rom, Islamic, and immigrant families of the 'White Houses' in the Forlanini quarter of the city.
After speaking with priests and consecrated persons, he will visit the inmates of the San Vittore Prison for lunch and then celebrate Holy Mass in Monza Park.
The final appointment of the day is a meeting with several recently confirmed young people in the Meazza-San Siro di Milano Stadium.
Below please find the full programme:
07:10               Departure from Roma-Fiumicino Airport
08:00               Arrival at Milano-Linate Airport
08:30               Visit to the Forlanini quarter – "White Houses" of Milan
                        Meeting with two families in their respective apartments
                        Meeting with residents in the square of the "White Houses" quarter
                        Encounter with representatives of Rom, Islamic and immigrant families and inhabitants
10:00               Meeting with priests and consecrated persons in the Duomo
11:00               Angelus prayer and blessing in the Duomo
11:30               Visit to the San Vittore Prison
12:30               Lunch with a hundred detainees in the Terzo Raggio of the San Vittore Prison
13:45               Transfer by car to Monza Park
15:00               Holy Mass in Monza Park
16:30               Transfer by car to the Meazza-San Siro di Milano Stadium
17:30               Meeting with recently confirmed young people at the Meazza-San Siro di Milano Stadium
18:30               Farewell and departure from Milano-Linate Airport
19:30               Arrival at Roma-Fiumicino Airport