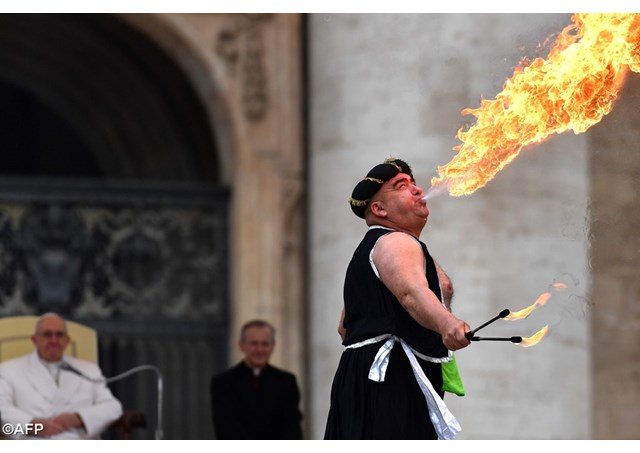 (Vatican Radio) Pope Francis on Wednesday greeted members of the Rony Roller Circus, which presented a short performance for the crowd during his General Audience. 
Acrobats, fire-breathers, dancers, and other performers entertained the Holy Father and all those present in St. Peter's Square. Speaking of the cuff, the Holy Father thanked them, saying "You make something beautiful!"
"Beauty carries us to God," – the Pope continued – "It is a path which arrives at God. Continue to make beautiful things! Continue to make good things for all of us! Thank you!"
In 2016, Pope Francis arranged for the Rony Roller Circus to perform for the poor and needy during their stay in Rome.