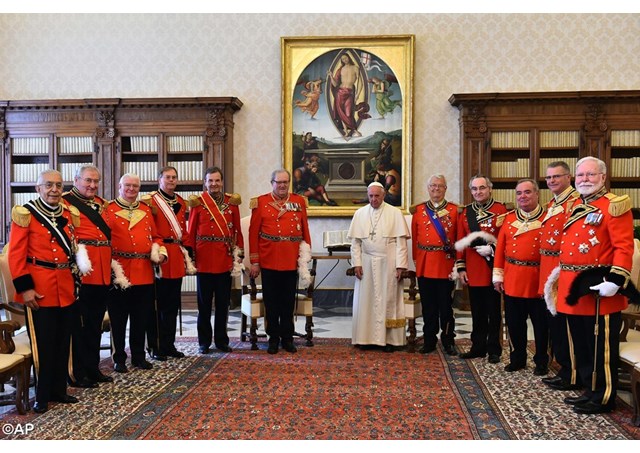 (Vatican Radio) The Order of Malta has announced the date for the upcoming election of a new Grand Master. In a statement issued on its website, the Order said that the Council Complete of State – the Order's constitutional body – will meet in the group's Magistral Villa in Rome on 29 to hold the election. The statement also noted that constitution of the Order provides for the possibility of the election instead of a Lieutenant of the Grand Master, who would hold office for up to a year.
The government of the Order, the Sovereign Council, met on Tuesday to set the date for the election, which was needed after the resignation of the 79th Grand Master, Fra' Matthew Festing, which was accepted on 28 January. Fra' Festing was asked to resign by Pope Francis who later expressed his "appreciation and gratitude to Fra' Festing for his loyalty and devotion to the Successor of Peter, and his willingness to serve humbly the good of the Order and the Church."
According to the Order's statement:
The election of a Grand Master requires a vote of the majority plus one, according to Article 23 of the Constitutional Charter. Sixty members of the Order are eligible to vote: the Lieutenant ad interim, the members of the Sovereign Council, the Prelate of the Order, the professed bailiffs, two professed knights from each Priory, five Regents of the Sub-Priories and fifteen representatives of the National Associations.