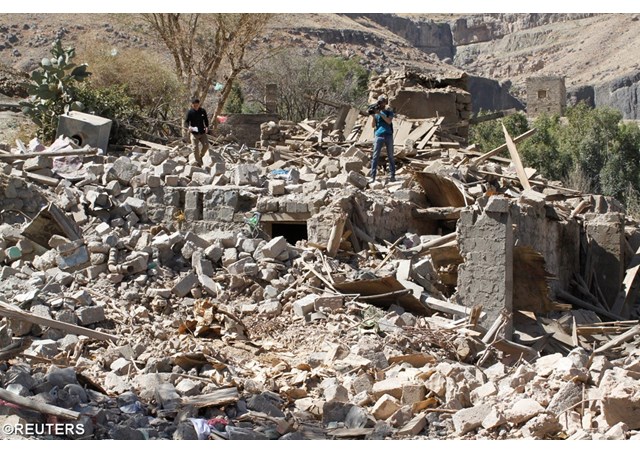 (Vatican Radio) The United Nations has warned that the threat of famine is a real possibility in Yemen and has launched an appeal for urgent funds.
Listen to Lydia O'Kane's report
An ongoing civil war in Yemen has brought the country to its knees and now 12 million people are living under the threat of famine.
Speaking on Wednesday as he launched an appeal for $2.1 billion to provide food and other life-saving aid, U.N. emergency relief coordinator Stephen O'Brien told a news briefing that  "A staggering 7.3 million people do not know where their next meal is coming from".
According to UN figures nearly 3.3 million people, including 2.1 million children are acutely malnourished.
Jamie McGoldrick, U.N. humanitarian coordinator in Yemen said people are struggling to survive.
"Fishermen can't fish, farmers can't farm, civil servants don't get paid…; people are having to make life and death decisions, do you feed your child or your children, or do you pay for medical treatment for your child. And that's a daily call for many families."
Last week, UNICEF said an estimated 63,000 children had died in 2016 of preventable causes often linked to malnutrition.