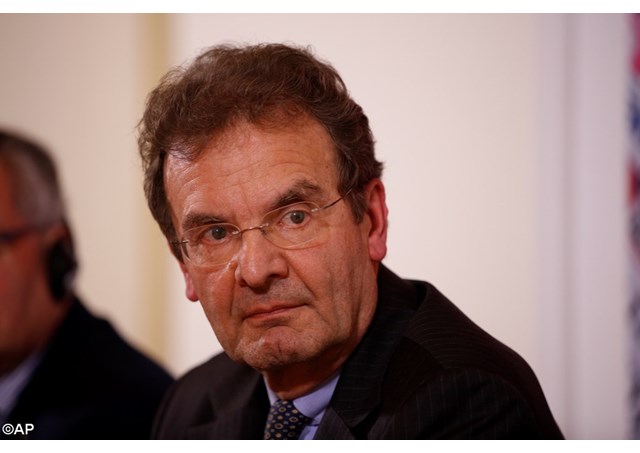 (Vatican Radio) The government of the Sovereign Order of Malta has outlined its priorities, following the resignation of Grand Master Fra' Matthew Festing on Saturday 28 January.
The former Grand Master was asked to resign by Pope Francis, who expressed his "appreciation and gratitude to Fra' Festing for his loyalty and devotion to the Successor of Peter, and his willingness to serve humbly the good of the Order and the Church."
Fra' Festing's resignation followed a confrontation with the Holy See provoked by the Grand Master's attempt to discipline the Grand Chancellor,  Albrecht Boeselager. Speaking at a press conference on Thursday, the newly reinstated Grand Chancellor said: "Together with the Lieutenant ad interim we are governing the Order according to our constitution and in a united and efficient way".
In a statement released in conjunction with the press conference, the Knights of Malta emphasized the importance of their humanitarian work around the globe, noting especially projects in the Middle East and the Mediterranean. The Knights also drew attention to "the proliferation of discriminatory positions towards immigrants, not least, based on their national origin."
Boeselager spoke with Vatican Radio following Thursday's Press Conference: "We have experienced an unprecedented crisis in the recent weeks. Now, as the elected government is back in place we will concentrate to bring back normality, and to reassure that the more than 2000 projects of the Order all over the globe on the five continents will be run smoothly," he said. "We … appreciate the decisions of the Holy Father which helped to overcome the crisis swiftly, and to concentrate again on our mission to restore trustful relations with the Holy See and to strengthen our serenity."
The election of a new Grand Master is expected to take place within the next three months, in accordance with the Constitution of the Order. 
Listen: