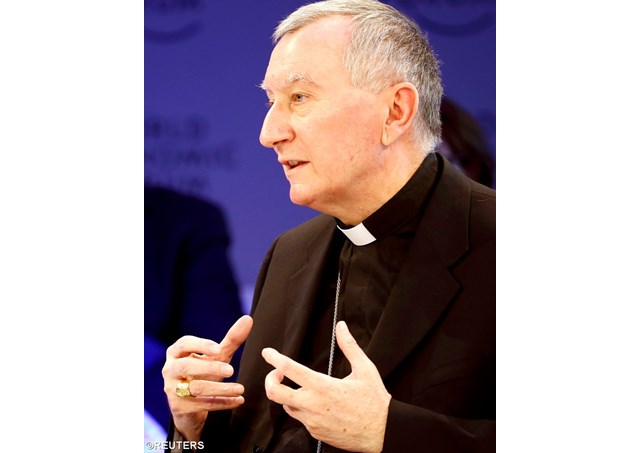 (Vatican Radio) Vatican Secretary of State Cardinal Pietro Parolin continued his visit to Africa this week, travelling on Wednesday to the Republic of Congo for the signing of a framework agreement on Church-State relations between Brazzaville and the Holy See.
During the eleven day trip, the cardinal also visited Madagascar to celebrate 50 years of diplomatic relations and made a short stop in the Kenyan capital of Nairobi.
At the Nunciature in Brazzaville Cardinal Parolin met with the nine local bishops who spoke of the difficulties they face, including problems of violence and instability throughout the region.
On Thursday morning the Vatican Secretary of State met with Congolese foreign minister Jean Claude Gakosso who recalled the pastoral visit made by Pope John Paul II in 1980. He also expressed his government's appreciation for the Church's extensive work in the fields of education, health care and social services, as well as the role of the Church in promoting reconciliation in different parts of the globe. The foreign minister also announced the establishment of a resident embassy of the Republic of Congo to the Holy See.
Cardinal Parolin also met with Congolese Prime Minister Clément Mouamba, discussing the significant economic challenges, as well as the problems of migration throughout the region. The prime minister said his government was working to end political unrest, favouring dialogue over inappropriate military action. The two men also discussed the possibility of a papal visit to the country and the question of refugees from the Central African Republic, many of whom are now returning to their home country.
On Thursday afternoon the cardinal visited two charitable centres, one named after Cardinal Emile Biayenda, dedicated to people with physical and mental disabilities, and the other caring for abandoned children and adolescents.