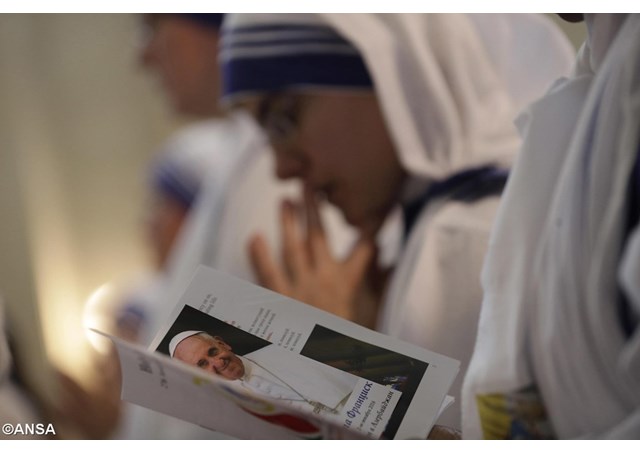 (Vatican Radio) Pope Francis on Wednesday asked people to pray for all those in Religious and Consecrated Life, who have been called to profess the evangelical counsels.
He was speaking on Wednesday during his General Audience, in anticipation of Thursday's celebration of the Feast of the Presentation of the Lord, which is also the World Day of Consecrated Life.
"I ask you to pray for the priests, sisters, and brothers belonging to contemplative and apostolic Religious Institutes," Pope Francis said. "Their life dedicated to the Lord, and their charismatic service, will bear abundant fruit for the good of the faithful, and for the evangelizing mission of the Church."
The Holy Father asked the faithful to pray that "through their witness of life, they may radiate to the world the love of Christ and the grace of the Gospel."
Pope Francis is scheduled to celebrate Mass for the World Day of Consecrated Life on Thursday afternoon in St. Peter's Basilica.