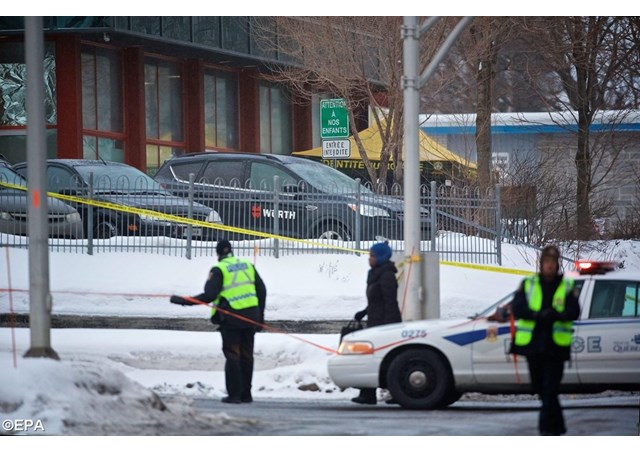 (Vatican Radio) The Vatican's Council for Interreligious Dialogue has strongly condemned the shooting at a mosque in Canada in which six people were killed and another dozen wounded.
More than fifty people were gathered for evening prayers at the Islamic Cultural Centre in Quebec City on Sunday night when the attack took place. Police have arrested two suspects in connection with the shooting, which Canadian authorities have described as a terror attack.
In a statement on Monday, the Pontifical Council for Interreligious Dialogue expressed great sadness and indignation at what it called "this senseless gesture". Such "inconceivable violence", the statement says, violates both "the sacredness of human life" as well as the respect due to a community at prayer and its place of worship.
The Vatican statement also expresses solidarity with all Canadian Muslims, assuring them of fervent prayers for the victims and their families.
Pope Francis also sent a message of condolences to all those affected by the attack, asking God to bring comfort and consolation to the wounded and bereaved. His words came in a telegramme addressed to Canadian Cardinal Gerald Lacroix, in which the Pope also condemns such violence and suffering.
Pope Francis was able to offer words of sympathy in person to the cardinal, who was in Rome and attended Mass on Monday at the Casa Santa Marta, before cutting short his visit and returning to  Quebec City.