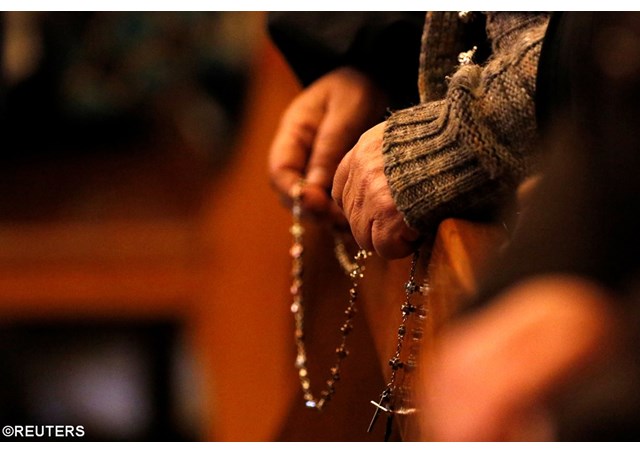 (Vatican Radio) Hungary's government says it wants Hungary to become "a hub and supporter" of groups who fight against persecution of Christians. The announcement came at an international conference in Budapest where leading advocacy groups gathered to discuss the worldwide persecution of Christians.  
Listen to the report by Stefan Bos:
Hungary's Parliamentary State Secretary at the Ministry for Human Resources says Hungary should become a center for  those supporting Christians persecuted for their faith. Bence Rétvári told delegates attending the international gathering that "more Christians are being persecuted today throughout the world than during the reign of Roman Emperor Nero".  
Rights activists estimate that about 100 million Christians are persecuted around the world and say many believers have been killed, detained, discriminated or abused. 
That's why Hungary, as the first country in the world, has set up a government office supporting Christians suffering for their faith in Christ especially in the Middle East and other troubled regions. "When I travelled through Iraq I also met with numerous church leaders. Everybody asks that we don't help the Iraqis and the persecuted get into Europe. Instead we should help locals start up their lives again," said Rétvári, whose ministry supervises the office.      
 
Some advocacy groups criticized that approach saying Hungary should also accept Christian refugees, including former Muslims, who may be detained or even killed when they return home.    
ACCEPTING CHRISTIANS 
  
Vatican Radio has learned that behind-the-scenes talks are ongoing about Hungary accepting Christian refugees. That isn't easy as Hungary was one of the first European Union countries to build razor wire fences to halt the influx of migrants fleeing war and poverty.  
Yet the leader of Syria's Catholic Church, Ignatius Ephrem Joseph III Younan, told Vatican Radio that he would welcome support to local churches in Syria as they already played a crucial role in helping people in for instance the devastated city of Aleppo. "When in Aleppo there was no more way to get water, they did dig in the court of the churches to find a well to get water. So you have to deal with the means you have.    
The church leader, who held talks with Hungarian Prime Minister Viktor Orbán, has urged Hungary to go further than setting up a special office by pushing for an end to Western sanctions and support for rebels fighting against Syria's president Bashar Assad. "Now for the Hugarian government of course, regarding the situation in the European Union, they have to stop sending arms to the rebels because that would foment more violence," he said in an interview. 
"And secondly they should also ask the United Nations to decree the lifting of sanctions because it is not morally justified because it huts and harms the innocent people, " he added. 
  
Hungary's government has now urged international advocacy groups to come up with an action plan top support persecuted Christians. Christians also face persecution in Hungary for decades till 1989 when communism collapsed. The mainly Catholic nation of 10 million people is now a member of the European Union and NATO alliance.