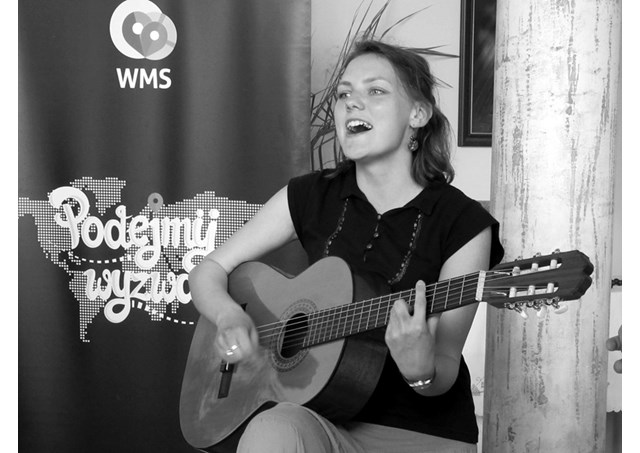 (Vatican Radio) A Polish missionary has been murdered during an attack on a childcare center in Cochabamba, central Bolivia
The young lay missionary, Helena Kmieć, was reportedly stabbed on Tuesday, and died of her wounds.
The Salvator Missionary Volunteering group, with whom Helena worked, had organized her assignment to Bolivia.
According to the Polish Ministry of Foreign Affairs, Bolivian police have detained a number of suspects.
Fr. Adam Ziolkowski, director of the Volunteering group told Vatican Radio's Rafal Laczny that the attack took place early Tuesday morning at the center run by Polish nuns.
Ziolkowski said it appears robbers broke into the center during the night and found Helena awake, "she tried to defend herself and she was stabbed repeatedly" on her hands, arms and chest.
He said her screams woke up another volunteer and the attacker ran away; she was immediately assisted but unfortunately died from her wounds.
Ziolkowski said Police believe Helena was a victim of a robbery gone wrong: "she was in the wrong place at the wrong time".
He describes the young volunteer as a warm and happy person who was very active in carrying forward Catholic initiatives; she was a volunteer at last year's World Youth Day as well as being an active member of Catholic Academy communities and of the Salvator Missionary Center.
"She was a kind person and very helpful; she never missed a chance to do something good for others" he said.
He also describes her as having a great missionary zeal and great internal strength: "everyone who knew her was happy to spend time with her".
Ziolkowski confirmed that Helena and another volunteer had arrived in Cochabamba about two weeks ago, and was working at the childcare center, run by the Polish order of the Sisters Servants of the Immaculate Conception of the Virgin Mother of God. She had planned to stay for six months.
Commenting on the fact that it is a sad time for the Salvator Missionary Center, Ziolkowksi says Helena's death is a loss for many people "as everyone knew her and loved her – we miss her very much".