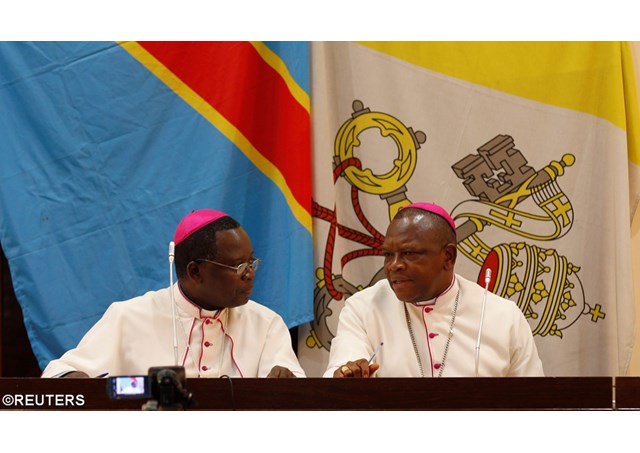 (Vatican Radio) Bishops leading negotiations between political leaders in the Democratic Republic of the Congo (DRC) are warning that unless a crucial political agreement is signed by 28 January all efforts to achieve peace will have been in vain.
The Catholic Church became a mediator between political parties after President Joseph Kabila failed to step down at the end of his constitutional mandate on 19 December after 16 years in power.
A deal was signed on 31 December that aims to pave the way for the first ever peaceful transition of power in the nation.
However, Archbishop Fridolin Ambongo Besungu, Vice President of the Catholic Church's National Episcopal Conference of Congo (CENCO), and one of the mediators who directed negotiations between the political majority and the opposition, told Fides News Agency this week that "the bad faith of the politicians is putting strain on the patience of the pastors".
Archbishop Besungu also said that the bishops are due to depart for Geneva on 29 January and if the agreement is not signed by then "it is over".
The deal would see Kabila leave power after an election at the end of this year. During a direct negotiations session all parties had agreed that the signing of the special arrangement would take place on 28 January.
Meanwhile, several people throughout the country have been killed in violent clashes while stakeholders are reportedly still struggling to agree on issues related to the appointment of the Prime Minister and the formation of a government.