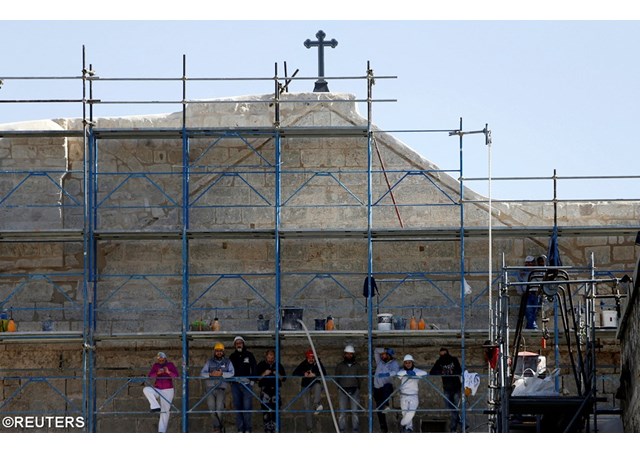 (Vatican Radio)  The Holy Land Co-ordination, comprising bishops from across Europe, North America, and South Africa, is on its annual pilgrimage to the area with the aim of visiting and supporting the local Christian communities.
Bishop Oscar Cantú of Las Cruces in New Mexico, USA, is participating in the pilgrimage which runs from 14-19 of January. In an interview with Devin Watkins, Bishop Cantú said the Co-ordination's theme this year is on the 50th anniversary of the occupation of Palestine.
Listen to their conversation:
This is the third year that Bishop Cantú participates in the Holy Land pilgrimage.
"The settlements continue, and there are some small signs on the part of the Israelis that seem to show some good faith, but it's one step forward and two or three steps backwards."
But Bishop Cantú said the elements of good faith seem to be "disingenuous". 
He said the reality is "just a gradual taking-over of land and closing the possibility of a two-state solution. And that's particularly what we're concerned about: the dignity of persons, no matter their religion or their ethnicity, and their self-determination. That is a basic human right that is disrespected."
Bishop Cantú noted that issue is complex and that the motivations for the settlements vary between families, "some are political, some are economic, some are religious". "No matter what the motivations are, the Palestinian people are becoming a people without a land, and they are certainly people without rights."
In conclusion, Bishop Cantú said that, as the group walked through the city of Hebron on Monday, "the tension is palpable..., and I can't imagine having to live in this kind of tension", which he said "day-in and day-out certainly weighs on the human spirit. So it allows us to enter into, a bit, the minds and the psyche of the Palestinians living under occupation."