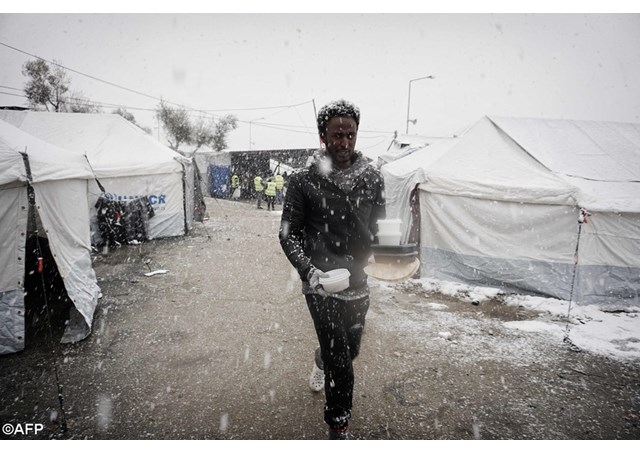 (Vatican Radio) The Greek Navy has sent a transport vessel to the island of Lesbos to take on about 500 migrants whose camp tents have been flattened by heavy snow.
Listen to the report by John Carr:
Over the past few days parts of Greece have seen some of the heaviest snowfalls in many years, with most of the Aegean islands freezing under temperatures well below zero.  Migrant holding camps around the country are particularly affected, as in many cases they consist of little but flimsy canvas tents.
Several hundred Afghan migrants on Lesbos last night climbed up to the island's ruined mediaeval castle and lit fires there to keep warm.  Greek television is broadcasting images of sad-faced migrant children shivering between piles of snow.  
A helicopter carrying a Greek official to Lesbos had to turn back because of strong winds.
The weather people say warmer weather will return to Greece this week, but the wider issue of what to do with more than 60,000 migrants trapped in the country remains unsolved.