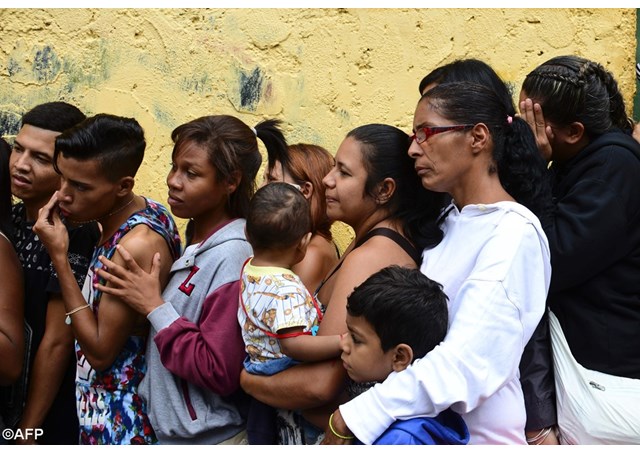 (Vatican Radio) "2016 drew to a terrible close in Venezuela, amid much desperation. With negative results from all points of view". 
This is according to the President of the Venezuelan Episcopal Conference, Archbishop Diego Padron Sanchez, who was addressing the Plenary Assembly of Venezuelan Bishops in Caracas at the beginning of the year.
Linda Bordoni reports:
A long list of the evils that lambasted the crisis-riddled nation of Venezuela in 2016 topped Archbishop Padron Sanchez' discourse to his brother bishops, as he thanked the Church for never having given up reaching out to the poor in a desperately difficult situation and for never having stopped offering the world a realistic view of the dire reality.
"Almost 29,000 violent deaths; hunger and malnutrition; lack of medicine and the resurgence of epidemics; over 120 political prisoners unjustly and illegally detained; rampant corruption; the systematic attack against private businesses and the independent media; the  anti-constitutional attempt to ignore directives issued by the National Assembly; the confusion and fear brought about by the Government's threat to withdraw the national currency were just some of the evils cited by the prelate.
Padron Sanchez also defended the attempt on the part of the Holy See to provide mediation between President Maduro and the opposition and stated that "never – in the history of the nation – had a Government caused so much suffering  to its people due to its actions and omissions".
The Archbishop ended his speech with a desperate appeal to political actors to continue to press government authorities to allow the opening of a humanitarian channel through which Caritas should be able to distribute much needed medicine and basic goods".
There are over 3 million children in Venezuela, he said, under five years old, 12 percent of whom will suffer acute malnutrition in 2017 if things don't change.