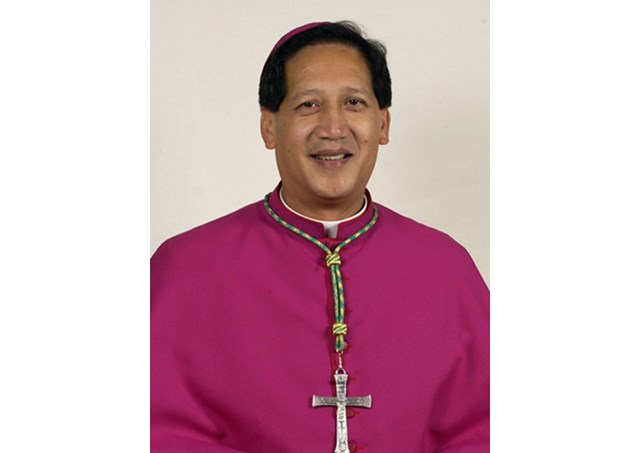 (Vatican Radio) Pope Francis has named an auxiliary bishop of Los Angeles - Oscar Azarcon Solis – as the tenth Bishop of Salt Lake City, United States.
Bishop Solis will be the first Filipino-American Bishop to lead a Diocese in the United States.
He said: "It's a beautiful thing to receive the appointment. It's a recognition of the diversity of the Church in America and the universality of the Church. It is a tremendous blessing and a responsibility and a privilege to be of service to the local Church in the United States of America, coming from the Philippines."
Bishop Solis was born October 13, 1953 in San Jose, Nueva Ecija, Philippines.
He attended the Christ the King Seminary of the Society of the Divine Word, Tagaytag City, to study philosophy and the Pontifical Royal Seminary at the University of Saint Thomas in Manila for his theological studies.
Bishop Solis was ordained a priest on 28 April 1979 for the Diocese of Cabanatuan and served as chaplain to a number of organisations, as Prefect of Seminary Studies and as Diocesan Vocations Director.
In 1984, he emigrated to the United States and until 1988 he was a Parochial Vicar in the Archdiocese of Newark, New Jersey. Later, he was incardinated into the Diocese of Houma-Thibodaux, Louisiana, in 1992, where he served in four different parishes.
Bishop Solis was named as an auxiliary bishop for the Archdiocese of Los Angeles and was ordained on February 10, 2004. He was the first Filipino-American bishop ordained in the United States.
In 2009 he was named Episcopal Vicar for the San Pedro Region and has served on the Subcommittee on Asian and Pacific Affairs at the US Conference of Catholic Bishops.
Bishop Solis will be officially installed at the Cathedral of the Madeleine, Salt Lake City, on Tuesday, March 7.