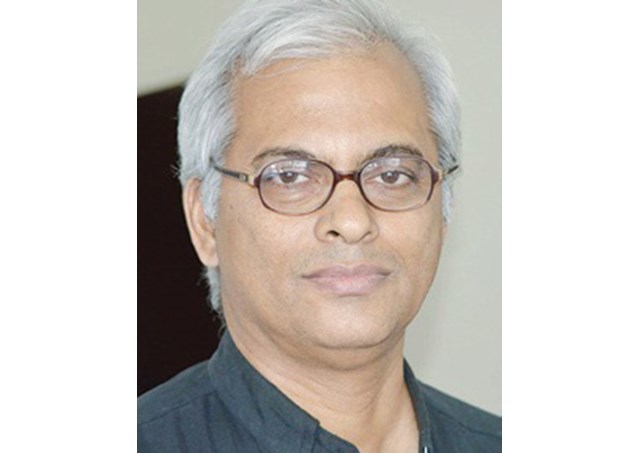 Indian priest Father Tom Uzhunnalil, who was abducted from Yemen, was seen begging for life in a video uploaded on social media, a day after Christmas. The priest appears very weak and at times was gasping for breath in the 5.06 minutes video. In the video, he is seen appealing to Pope Francis, the Indian government as well as other governments to secure his release from his captors.
Father Uzhunnalil, who hails from Ramapuram in Kerala's Kottayam District, was abducted in March by terror group Islamic State which attacked an old-age home run by Mother Teresa's Missionaries of Charity in southern Yemeni city of Aden.
The veracity of the video uploaded on YouTube and Facebook , or the period when it was shot could not be independently verified. However, relatives of the priest confirmed that it was indeed the priest who appears in the video. "Father is clearly shown in the video. He appears to be very weak and is gasping for breath while talking. He needs immediate medical care," said Augustine Mathew, a cousin of the priest who is also the General Secretary of Uzhunnalil Family Association (Kudumbayogam).
The Apostolic Vicariate of Southern Arabia, in a statement issued on Tuesday, has insisted on its continuous efforts to seek Fr. Tom's release as well as the numerous appeals for prayers.
The priest sounds dejected for lack of efforts to save him. "If I were a European priest, I would have been taken more seriously. I am from India. I am perhaps not considered as of much value," says the 59-year-old. "Dear Pope Francis, dear Holy Father, as a father please take care of my life. I am very much depressed. My health is deteriorating," he says. He claimed his captors have made many contacts with the Government of India, President and Prime Minister.
"I am very sad that nothing has been done seriously in my regard," he said. "Reports have been there in the news that everything is being done to release me quickly. But in reality nothing seem to have happened. I am very sad and depressed. I request also my fellow Christians in India, the Bishops and priests, to do their might to help me to get released and save my life," he added.
Father Uzhunnalil also cited the incident of a French reporter abducted in the Middle East, who was later released. "I am from India and not considered. Dear people, I pray you all, ask you all, beg you all to do your might to help me to save my life. I need hospitalisation soon. Please come to my help quickly," he said.
The family members were unsure about what to do in this hour of crisis. "Father is thinking that the government has not done anything to rescue him," said Augustine Mathew.
The Union Government has said efforts are being made to secure Uzhunnalil's release, but such attempts take time. External affairs minister Sushma Swaraj had informed Parliament that Prime Minister Narendra Modi himself has spoken to various countries through which contacts can be established in Yemen. Swaraj had said it takes more time to secure release of people who are held captive and asked the MPs to keep "faith" in government's efforts to trace the abducted priest.
"I have seen the video from Father Tom. He is an Indian citizen and the life of every Indian is most precious for us... We will spare no effort to secure Father Tom's release from captivity," Swaraj tweeted on Monday morning.
The Apostolic Vicariate of Southern Arabia on Tuesday, has issued a statement, saying "the features of the person speaking in the video bear a close likeness to Fr. Tom Uzhunnalil SDB. However the source of the video, the date of its creation and the circumstances under which it was recorded are unknown. "
"Even though we have no information about Fr. Tom's present whereabouts, we have strong indications to believe that he is still alive," the statement says.
The Vicariate has also insisted that "since the day of the abduction of Fr. Tom, the Church has made countless appeals from the highest levels to secure his release as well as made concrete efforts by way of working in close collaboration with both international and local diplomatic channels."
Pope Francis had made a heartfelt appeal to the kidnappers to release Fr. Tom on Sunday April 10, 2016, "In the hope given us by the Risen Christ, I renew my appeal for the liberation of all persons seized in areas of armed conflict: in particular, I desire to remember the Salesian priest, Tom Uzhunnalil, kidnapped at Aden in Yemen this past March 4," he had said.
Bishop Paul Hinder, Apostolic Vicar of Southern Arabia, is in touch with the different channels who are working and are leading the dialogues to secure a safe release. The statement added that more details could not be disclosed at this stage.
The Bishop has led constant calls for prayer throughout the Churches in the Vicariate for Fr. Tom and the few handful of remaining Christians in the country.
During the Christmas Mass on the midnight of the 25th of December 2016, the Bishop and the tens of thousands gathered at the Cathedral Parish of St. Joseph's Abu Dhabi, prayed in silence for the safety of Fr. Tom.
Throughout the world there have been numerous appeals, calls to action and raising up of prayers from the day Fr. Tom was kidnapped. The Salesian Congregation to which he belongs and the Catholic Bishops Conference of India have been in touch with government channels. Numerous pious associations and groups throughout the world have called for and organized prayer vigils and other demonstrations of public support.
(Source: Times of India, Matters India)