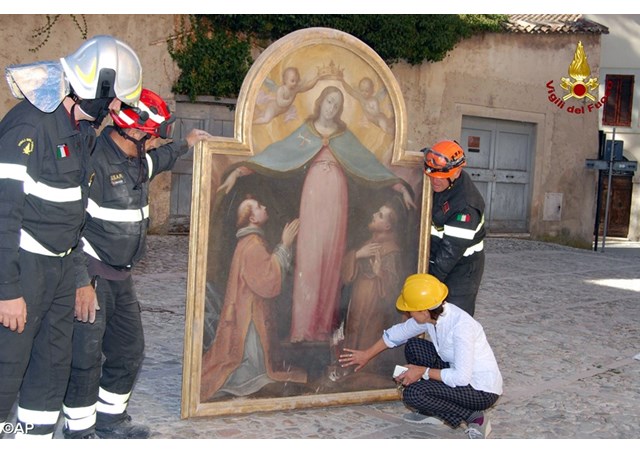 (Vatican Radio)  Five restorers from the Vatican Museums are working to salvage works of art in churches and towns damaged in recent earthquakes in central Italy: that, according to Barbara Jatta, the Museums' new director who takes up her post on January 1.  At a press conference Friday, Jatta said most are working in Umbria, between Norcia and Spoleto. 
The Vatican Museums' first woman director said some 20 of the institution's  65 experts have offered to collaborate with local municipal arts departments to secure fresco cycles and important works buried under the rubble.  The Vatican newspaper, Osservatore Romano, reports that many of the works will be brought to the Museums' restoration labs to be cleaned and repaired.
Jatta added that the Museums are also supporting the quake zones' economies by purchasing local food products for their catering services.
Though access to the damaged areas is challenging amid continuous tremors, the Vatican restorers have already inspected 25 churches and 6 fresco cycles.  25 important but injured works of art have been recovered.