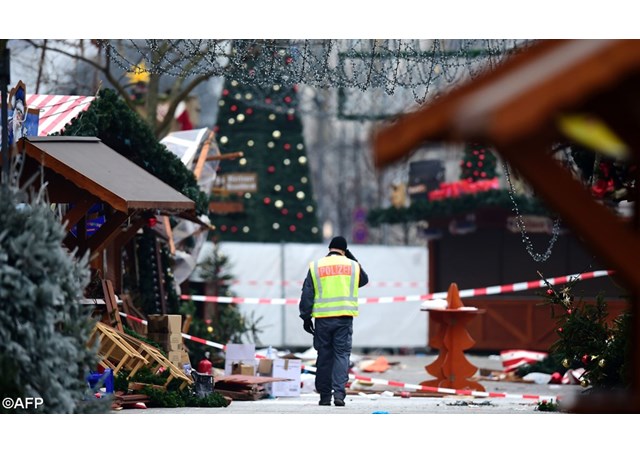 (Vatican Radio) Pope Francis has sent a telegramme of condolences to the Archbishop of Berlin in which he says he is praying for the dead and injured in Monday's attack on a Christmas market in Germany's capital city.
Listen to Linda Bordoni's report:
In his message to Archbishop Heiner Koch, the Pope also says he joins "all men and women of good will" who have committed themselves to efforts "so that the murderous folly of terrorism finds no more room in our world." 
The telegramme, written by Vatican Secretary of State, Cardinal Pietro Parolin, on behalf of the Holy Father, says that Francis was deeply saddened and is praying for the 12 persons who were killed and for the many wounded in what he called "the terrible act of violence". 
The Pope also expressed his gratitude to the medical and security personnel for their fast and concrete assistance to the victims.
12 people were killed on Monday evening when a truck rammed into crowds at a Berlin Christmas market.
Berlin police have confirmed that there are also 48 others who were injured.
The driver of the truck fled the scene on foot. A 23-year-old Pakistani asylum seeker was arrested, but police later cast doubt on whether the arrested man was the attacker, saying it was possible the real perpetrator was still on the run.