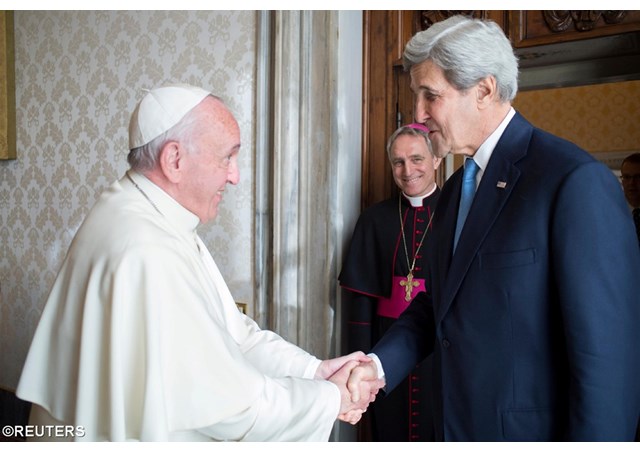 (Vatican Radio) Pope Francis on Friday morning met with the United States Secretary of State, John Kerry. The chief US diplomat was in Rome to attend the Mediterranean Dialogues Conference.
After his meeting with Pope Francis, Kerry commented on the meeting on Twitter, saying he was "Honored to speak with [the Holy Father] about the world we are building for the next generation."
Kerry added he was "inspired by his words on climate, change, refugees."
Later that evening, Secretary Kerry returned to the Vatican for a meeting with the Cardinal Secretary of State, Pietro Parolin.