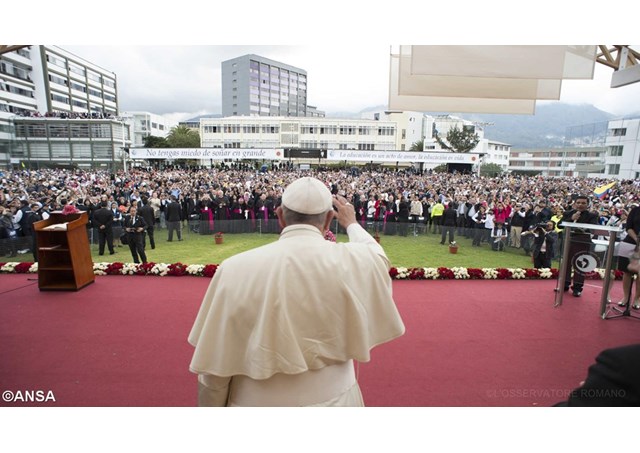 (Vatican Radio) Pope Francis has sent a Message to mark the Calasanctian Jubilee Year – a special Jubilee marking the 400th anniversary of the founding of the Pious Schools, which provide free education to the sons of the poor, and the Religious Order that runs them, commonly known as the Piarists, by St. Joseph Calasanctius (Joseph of Calasanz), Sch.P.
Click below to hear our report
In his Message, Pope Francis says, "[The Piarist Fathers] have always exercised their ministry in school, but have been able to incarnate their charisma also in several other areas. And, at the same time, they have been able to respond to the requests of the Church, assuming pastoral services wherever necessary."
He goes on to say, "Today more than ever we need an evangelizing pedagogy capable of changing the heart and reality in harmony with the Kingdom of God, making people protagonists and participants in the process. Christian education, especially among the poorest and where the Good News has little place or touches life marginally, is a privileged means to achieve this goal."
The Calasanctian Jubilee Year opened on November 27 of 2016 in the church of San Pantaleo in Rome, with a Mass celebrated by Cardinal Joao Braz de Aviz, Prefect of the Congregation for Institutes of Consecrated Life and Societies of Apostolic Life.
The Jubilee Year will end on November 25 of 2017, with a Eucharistic celebration in San Pantaleo, presided by the Father General of the Congregation of Piarists, Fr. Pedro Aguado, Sch.P.