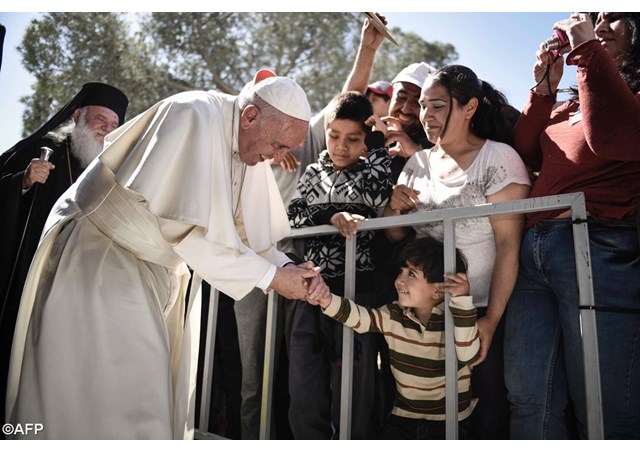 (Vatican Radio) Pope Francis says his main concern, at this moment of political upheaval in the United States, is for the suffering of refugees and immigrants. In an interview with the Italian daily newspaper La Repubblica, the Pope says he doesn't judge individual politicians, but he wants to see how their policies may affect the poor and most marginalized people.
Listen to Philippa Hitchen's report: 

In the interview, Pope Francis notes that, alongside the refugees fleeing from poverty and conflicts, there are also many poor people suffering in rich countries too and they fear the arrival of these new immigrants. We must stop this vicious cycle, the Pope says, by breaking down the walls of inequality and building bridges to allow greater liberty and human rights for all. Inequality, he insists, is the greatest evil in the world today.
Speaking on Monday, ahead of Donald Trump's surprise victory in the U.S. presidential elections, Pope Francis talks of his admiration for civil rights leader Martin Luther King, saying that love alone is capable of breaking the cycle of hatred and evil. Christians in the world today, he notes, number some two and a half billion people who must share their faith by following the example of Christ himself.
The Pope also mentions the many Christian martyrs who have died at the hands of so-called Islamic State terrorists, saying that wars of religion only occur when people put political power in the place of faith and mercy.
Finally, when questioned about opponents within the Catholic Church, the Pope replies that faith unites all, while individuals may see things from a variety of different perspectives.