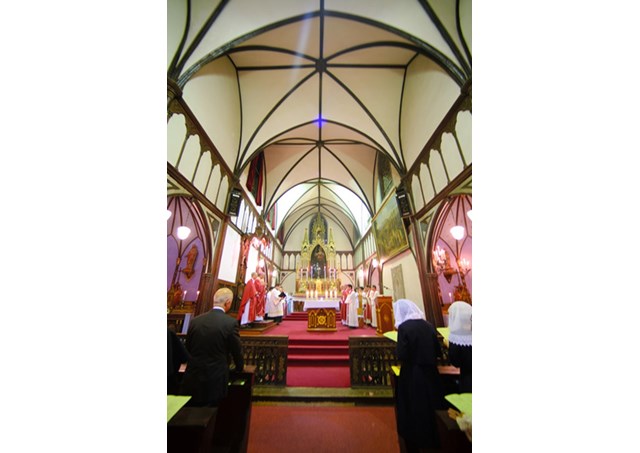 A Catholic church in the western Japanese city of Nagasaki has become the first in the country to be designated a "minor basilica," a title granted by the pope only to specifically important places of worship.
The Oura Church in 1865 was the site where a group of "hidden Christians" revealed their faith to Father Bernard Petitjean of France.
"The church was the scene of an event that marked a transition from an age when our faith was banned to an age when it became free to follow it, the church will have to play a more central role than ever." said Archbishop Mitsuaki Takami of Nagasaki, as reported by The Asahi Shimbun.
The Archdiocese of Nagasaki had applied for this status of minor basilica in February and approved by the Vatican on April 26. 
More than 100 followers attended a commemorative mass held Oct. 21 at the Oura Church to offer a prayer of gratitude for the church's new status. (UCAN)