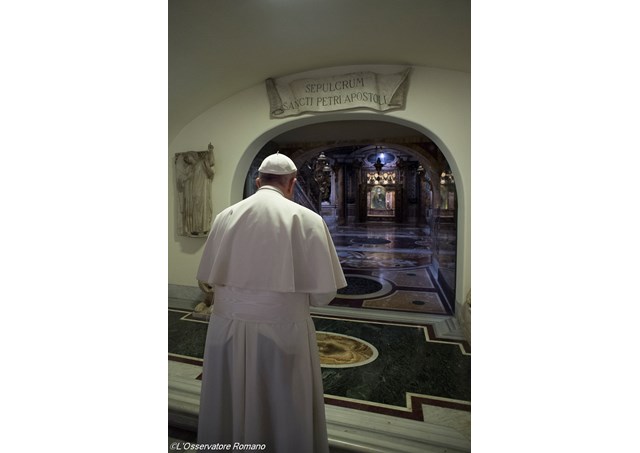 (Vatican Radio) Pope Francis prayed in the Vatican Grottos on Wednesday evening, after his return from celebrating the Mass of All Souls in the Roman cemetery of Prima Porta.
The Vatican Grottos – located under St. Peter's Basilica - the grottos contain tombs of kings, queens and popes, dating from the 10th century.
Pope Francis prayed privately at the tombs of his 20th century predecessor: Benedict XV, Pius XI, Pius XII, Blessed Paul VI, John Paul I.