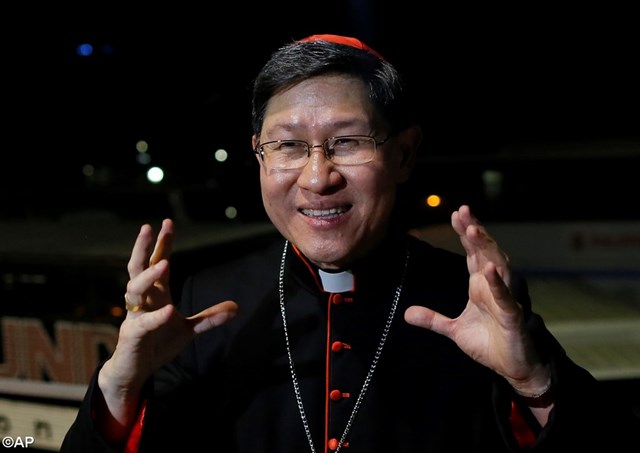 Cardinal Luis Antonio Tagle of Manila has joined in spreading the word to children and families about the Zika virus as the number of cases continues to rise in the country.
The cardinal has issued a pastoral guidance which aims to help raise awareness about the mosquito-borne disease, and linked to serious birth defects.
Eradicating potential mosquito breeding sites and protecting pregnant women are among the key messages of the guideline released this month to parishes and Catholic schools in Manila.
The cardinal particularly asked the faithful to adopt the "4S" strategy of the Health department against the mosquito carrying Zika and other mosquito-borne diseases.
The 4S means Search and destroy mosquito-breeding places, use Self-protection measures, Seek early consultation for fever lasting more than 2 days and Say yes to fogging when there is an impending outbreak.
The cardinal also said everyone should be attentive to the following symptoms: fever, rash, joint pains, malaise, headache and conjunctivitis.
He said if symptoms persist, one should seek medical care and advice.
"Let us pray that God may protect us. Let us take preventive methods by providing protection to our homes, parishes, and the whole community," Cardinal Tagle said.
On Friday, the Health department said two new cases of Zika virus were recorded in Cavite bringing the total number of Zika cases in the country to 19.
Zika virus is a disease caused by a virus transmitted by Aedes mosquitoes, which is the same vector carrying dengue, chikungunya, and yellow fever. (CBCP)