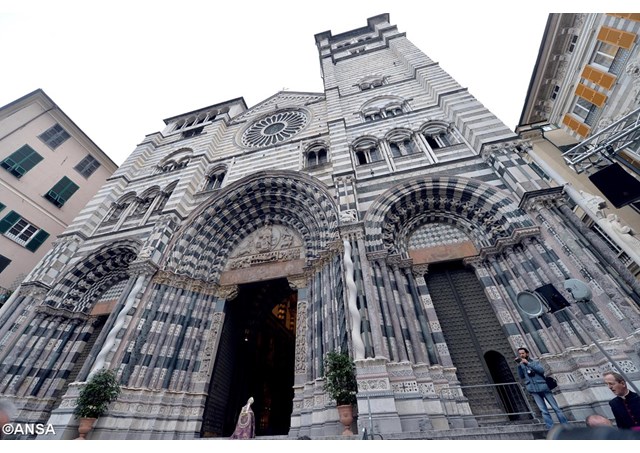 (Vatican Radio) Pope Francis is to pay a visit to the Archdiocese of Genoa on Saturday 27 May 2017.
A statement by the Holy See Press Office announcing the scheduled visit  was read on Sunday by the Archbishop of Genoa, Cardinal Angelo Bagnasco, during celebration of Holy Mass in his Cathedral.
Cardinal Angelo Bagnasco is also the President of the Italian Bishops' Conference.
He described the news as "a particularly lovely event, which will help us, sustain us and encourage us".