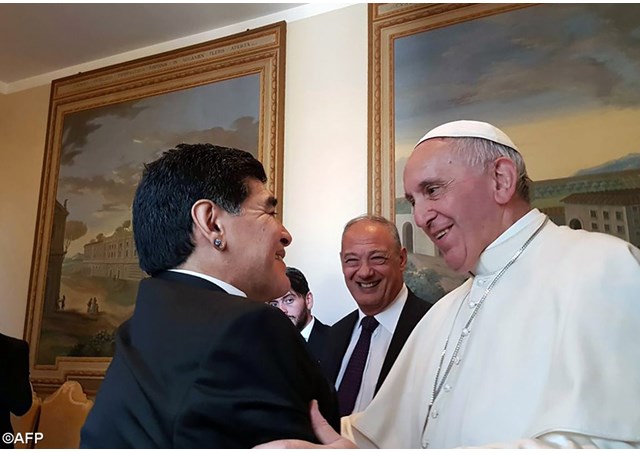 (Vatican Radio) Pope Francis on Wednesday afternoon met with football legend Diego Maradona and other players in the "Match for peace and solidarity" which took place later that evening at Rome's Stadio Olimpico.
Among other stars playing in the match were Ronaldinho, Roberto Carlos, Aldair, Cafu, Claudio Lopez, Hernán Crespo, Zambrotta, Rui Costa, Juan Sebastián Verón, Fabio Capello, Aitor Karanka, and Francesco Totti.
The White team led by Karanka and Ronaldinho beat the Blue team led by Capello, Maradona, and Totti by a score of 4-3.
The football match was promoted by 'Scholas occurrentes', Comunità Amore e Libertà, Centro Sportivo Italiano and Unitalsi. The proceeds from the match will be used to help the earthquake victims in central Italy.