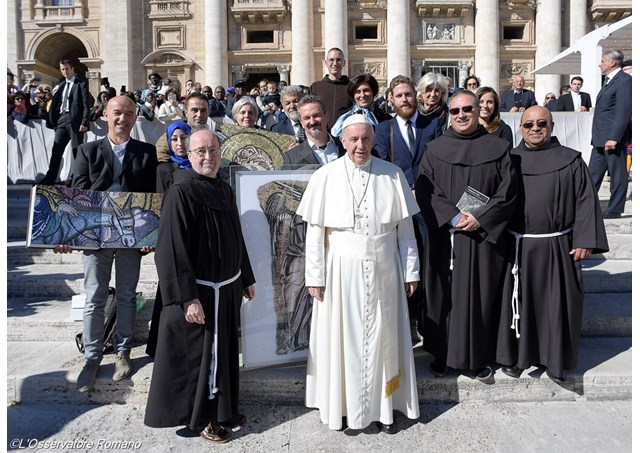 (Vatican Radio) Pope Francis on Wednesday during his General Audience greeted the restorers of the Basilica of the Nativity in Jerusalem, accompanied by the vicar general of the Custody of the Holy Land, Fra Dobromir Jasztal, OFM.
The current restoration works of the Basilica started in 2013, and so far the roof, windows, the wooden door in the narthex, and the mosaics of the walls in the nave and the transepts have been completed.
Currently, the wooden architraves above the marble columns are being restored, and last month work started on the stone external facades on the western end. Funds are being sought to help restore the 50 columns, the floor mosaics, and to provide for the installation of fire prevention and lighting systems.